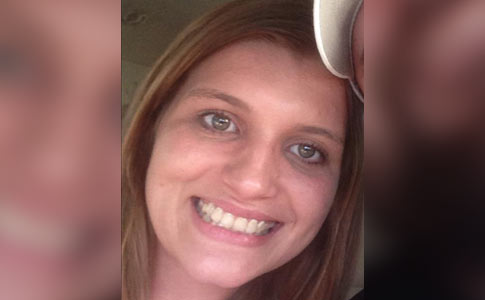 JACKSON COUNTY, AL (WAFF) -
A Jackson County judge has ordered four dogs believed to have killed a Section woman to be be put down.
The defense argued the dogs were very gentle and brought witnesses who said the four dogs were never aggressive in their presence.
Five dogs were believed to be involved in the mauling death of Colvin outside her Section home in December.
One dog was put down by animal control when they said it became aggressive toward them.
On Monday, a judge took testimony on a state request to put down the remaining dogs owned by Brian and Melody Graden.
Nolan Nicholson testified he came outside with his dogs that morning and his dogs were attacked by the same dogs.
"I beat them off my dogs and got my dog up. She was tore up real bad, covered in blood," he said.
Nicholson said he then went to the Gradens. He said it was when he was leaving that he found Colvin's body.
Rose Frazier testified she was talking on the phone with Colvin during the attack and heard her screams for help. She rushed to the scene only to be attacked herself in front of Nicholson, who was in his car.
"She threw her gun in because she couldn't get it to shoot. I checked it and saw what was going on. I got out of the car and made a shot and they took off," Nicholson said.
It was a deadly rampage, and Nicholson argued the dogs should be put down.
"You're looking at probably at least a half hour to 45 minutes in between three attacks and it was a continuous roll," he said.
The judge ordered the Gradens to pay court costs plus more than $1,000 in upkeep for the dogs. They have 14 days to appeal.
http://www.waff.com/story/37377131/remaining-dogs-from-fatal-attack-in-jackson-county-ordered-euthanized#
http://www.al.com/news/index.ssf/2018/01/judge_orders_euthanization_of.html
2017 U.S. DOG BITE RELATED FATALITIES - 38 (13 children - 25 adults)
(personal tally i keep for my blog)
PIT BULL - 23
PIT BULL MIX - 1
PIT BULL/BOXER MIX - 1
2 DOGS - A PIT BULL AND A MIXED BREED DOG - 1
PIT BULLS AND GERMAN SHEPHERDS POSSIBLY MIXED - 1
BOERBOEL - 1
GERMAN SHEPHERD - 2
MASTIFF/GREAT DANE MIX - 1
2 ENGLISH MASTIFFS - 1
ROTTWEILER - 1
MIXED BREED DOG - 1 (Redding CT)
GIANT SCHNAUZER MIX AND LABRADOR RETRIEVER MIX - 1
AKITA - 1
UNKNOWN BREED DOGS - 1 (Johnson Co AR)
7 DOGS CAPTURED - different mixed breeds including Doberman, German Shepherd, Queensland Heeler, Lab and Pit bull - 1 (Modesto CA)
AL-2
AR-1
AZ-2
CA-2
CT-1
FL-2
MD-1
MI-1
MS-1
MT-1
NC-2
NV-1

1) 1-17 LOGAN BRAATZ - 6 - ATLANTA GA - The boy was walking to his school bus stop with other children and some adults when 2 loose pit bull dogs began attacking them - It was reported that Logan was eviscerated, his friend Syrai Sanders was scalped and another child was injured - Although neighbors came running with sticks, knives and whatever they could find, the attack was deadly and swift and the dogs continued to circle and attempt to attack - The dog owner said his dogs had a fence but "SOMEHOW" got out.
2) 1-17 SKYLAR DEAN JULIUS - 2-MONTHS-OLD - SAN MARCOS TX - The father was caring for the infant girl while the mother was at work - He fell asleep for around 20 minutes and when he woke up the baby had been mauled by the family German Shepherd they had had for over 8 years and it was reported that the dog "had never shown aggression before".

3) 2-13 LOUISE HERMIDA - 75 - QUEENS NY - The elderly woman was mauled by her large dog that had been adopted almost 6 years ago. The breed is said to be a Mastiff or a Mastiff/Great Dane mix. Neighbors say as many as 10 dogs lived at the apartment. Her 39-year-old son, who has autism, attempted to put the dog in its cage and he was bitten on the leg.

4) 2-16 UNIDENTIFIED 5-YEAR-OLD BOY - CLARKSVILLE TN - Emergency personnel were called at 8:20am on a Thursday morning to a report that the Family's two English Mastiffs reported to be about 6-months-old had mauled the child. The boy died from extensive injuries.

5) 2-26 JAMIE OWSLEY - 21 - QUINCY IL - He was pronounced dead at 3:38am after arriving at Blessing Hospital - A Forensic Pathologist ruled that he died from penetrating and crushing injuries to his neck - His cousin and roommate KERRY TALBOUT II reported that he heard something rustling in the living room and heard the PIT BULL growling - He got up and looked and found 1 of his 3 pit bulls HERCULES WITH HIS MOUTH LATCHED ONTO OWSLEY'S NECK - He pulled the dog off his cousin and put it in a kennel - It is reported that instead of calling 911 he called his grandfather and waited for him to come they took the victim to the hospital - During police interviews Talbout said he kept 3 pit bulls in his apartment: Hercules a male blue pit, 4, Java, 2, and Hoss, 1.5 - He said that if Java and Hoss were out of their cages then Hercules would be in his cage because they did not get along - He also said that Hercules had bitten three people prior to biting Owsley including a bite that required stitches.

6) 2-28 VALENTIN HERRERA - 76 - LINCOLN HEIGHTS CA - He was mauled by 2 pit bulls on February 2 while walking his small dog Dodger - Dodger was killed - He was knocked down during the attack and could have further received head injuries -

7) 3-23 JASE PATRICK FOHS - 8-MONTHS - LUSBY CALVERT COUNTY MD - The family pit bull latched on to the child and was still attacking when officers arrived only minutes after the call - An officer had to shoot the dog to stop its mauling but the baby died.

8) 4-6 CECILLE SHORT - 82 - AND HER LITTLE DOG - OKLAHOMA CITY OK - Cecille was taking her pet dog for a walk when they were attacked by 2 large pit bulls - A passerby in a car saw the attack and called 911 - Police arrived and shot one and hit the other with their vehicle because they could not get out of their vehicle but it was too late for the victims!!! Witnesses describe the elderly woman as being almost decapitated.
9) 4-26 MAURICE BROWN - 60 - DAYTON OH - Neighbor's heard screaming and crying for help after 4am and dogs barking and began calling 911 - Police arrived and had to shoot a pit bull that apparently broke free from a chain in a backyard and attacked the man - 4 dogs were taken from the property.

10) 4-27 LISA GREEN - 32 - UPPER MACUNGIE TOWNSHIP PA - Neighbors heard the woman being attacked by her 3 1/2-year-old male pit bull/boxer mix on the rear deck of her home - They offered the dog ham and it didn't stop the attack - They hit it with a stick and it crunched the stick - Then an off-duty police chief who lived nearby was called and he shot the dog in its leg and that finally stopped the attack but the woman had suffered great blood loss and was pronounced dead at the hospital - It was reported that she had had the dog for 2 1/2 years - Neighbors reported that the dog was biting on her neck.
11) 5-1 JANE MARIE EGLE - 59- ASHEVILLE BUNCOMBE CO NC - A call was made to 911 about an aggressive dog and when deputies arrived they found Jane Egle unconscious and appeared to have animal bites - the aggressive dog would not let anyone inside the home - They finally subdued the animal and it was reported it died - Seven dogs were taken from the home - 6 Boerboels and 1 Great Pyrenees - According to a relative, her Facebook and Instagram she bred these very large aggressive dogs for sale - Behavior analysts evaluated the dogs and recommended they be put down due to their aggressiveness - But the Great Pyrenees will not be put down and it was determined it was not a threat to society.

12) 5-8 KAMIKO DAO TSUDA-SAELEE - 6 MO OLD GIRL - LAS VEGAS NV - First Responders were called to a home around 1pm where a 6-month-old baby was fatally mauled by the family's pit bull they had had for 9 years - The mother was home with the baby and it was reported that she went to the bathroom and left the baby in her walker with the dog - when she returned the pit was attacking the baby and she got it off but it was too late - The child was later pronounced dead at the hospital.

13) 5-12 - SANDRA KAISER - 71 - REDDING CT - She was attacked by her own dog at her home - The breed is said to be a "Mixed Breed" and it was a "Rescue Dog" that had been living at that home for about 6 years - An autopsy was to be conducted...not much information on this one.

14) 5-28 - SUSANNAH JEAN MURRAY- 3 WEEKS - GRAND RAPIDS MI - The infant was left inside a home sleeping with 3 pit bulls free to roam the house on the late afternoon of Thursday May 27 - An adult went inside to check on the child after a reportedly 5 minutes and found the child bitten on the head with one of the pit bulls near her with blood on its mouth - The baby underwent surgery but died on the early morning of Friday 28.

15) 6-1 - MARGARET M. COLVIN - 91 - VIRGINIA BEACH VA - The granddaughter reported that the dog was adopted from a rescue on Wednesday and was brought home and on that day the elderly grandmother was either knocked down or fell inside her bedroom and the 1-year-old 50-pound American Pit Bull Terrier mauled her in a approximately 5-minute attack - The woman died on Thursday.

16) 6-9 - MARCO JUNIOR (MJ) RAYA - 1 YEAR - PHOENIX AZ - The grandmother was caring for the child and had put him down in a bedroom - She then opened an ?outside? door and the Rottweiler came in and grabbed the baby from the room and dragged him outside - An officer arrived and shot the dog to end the attack on the baby and he was rushed to a local trauma center and was later pronounced dead from his injuries - The Rottweiler belonged to a family member.

17) 6-24 - MELISSA BARNES - 65 - BOZEMAN GALLASTIN COUNTY MT - She was horribly mauled by her tenant's 2 pit bulls while doing yard work on Saturday the 24th - The owner of the dogs was not home - the pits were left with his kids and a babysitter - When they came outside the dogs came running out too with no leashes and the victim was outside doing yard work - She was mauled so severely that she was declared brain dead on Sunday the 25th and kept on life support 3 days for organ donation pending rabies tests on the dogs that were not up-to-date on vaccinations.

18) 7-11 - VINSON TUCKER - 79 - MCCREARY COUNTY KY - It appears that the elderly man had gone to a junk yard owned by Mike Stephens who also runs a towing and wrecker service just down the road to pay a bill - Neighbors say the dogs stay at the businesses and also at Stephens home and this has been going on for quite a few years as there have been liters of puppies also seen on the property and on facebook - At this first writing one video reports that there was a surveillance camera and a detective reported that there was a dog on each arm and on each leg .....so at least 4 !!!!!PITS????? MIXED WITH SOMETHING -
19) 7-20 - MICHAEL PARKS - 60 - FOSTORIA OH - He was letting his unleashed pit bull outside around 11pm when the dog ran across the street and began fighting another pit being walked on a leash by its owner - Parks attempted to stop the pit fight and was bitten on a recently installed dialysis shunt and began bleeding profusely - He was pronounced dead later that night at the hospital - The article does not say which dog bit him or if both pits bit him.

20) 7-27 - JACOB BROOKS - 4 - EL PASO TX - Neighbors report the 4 dogs were aggressive and they often heard them fighting and growling at night - They also report that they often had seen the children playing on the enclosed trampoline and the dogs would not let the children get off - One article is now reporting a neighbor saying the dogs are PIT BULLS AND GERMAN SHEPHERD MIX DOGS.

21) 8-1 - PARIS ADAMS - 20-MONTHS - HARTWELL, HART COUNTY GA - The toddler was being cared for at his grandmother's home - Apparently the family (mother, aunt, boyfriends, etc. were involved in the PIT BREEDING BUSINESS!!!- She says that 2 of the pits charged out of the door into the backyard when she opened it and began mauling the child - Apparently...at first readings...911 was not called and the child was not taken directly to hospital ER...instead she drove to another residence to pick up the child's mother (her daughter) and then they drove to an urgent care facility - Where the child was pronounced dead...before police arrived!!! - She was arrested and charged with 2nd degree Murder, manslaughter and cruelty to children and released on $50,000 bail.

22) 8-19 - MICHAEL JAMES OBERGAS - 8-WEEKS-OLD - HOUSTON TX - The infant was in a bassinet when the parents stepped away - 2 family dogs, a GIANT SCHNAUZER MIX AND A LABRADOR RETRIEVER MIX fatally mauled him - The latest article states one of the dogs was able to open a secured bedroom door and mauled the baby but it did not say which dog did this.

23) 8-26 - ALICIA MALAGON - 76 - CALHOUN COUNTY FL - She was looking after her daughter and son-in-law's dogs while they were away on vacation and took her small dachshund with her to check on them - A pit bull named "Blue" attacked her dachshund and when she came to her dog's aid the pit turned on her biting her over her entire body but especially on her right leg she had a laceration that was extremely deep - She managed to crawl to use a phone but passed out before first responders arrived - She died from her injuries.

24) 8-27 - GRACE WALKS - 41 - LAKE WORTH FL - She lived with her father and mother-in-law in the 900 block of Pinto Drive - They had 2 dogs that were registered to the mother-in-law - On this night the parents were not at home and she was found at about 8:15am by a neighbor inside the fenced yard - She was pronounced dead at the scene - The cause of death was determined to be from animal bites and it was not determined whether the male American Bulldog or the female Pit Bull attacked her or if both of them did - Both dogs were euthanized.

25) 9-20 - CONNIE STOREY - 61 - BEATLINE COMMUNITY OF NESHOBA MS - She was attacked on Sept 8 while feeding her son's pit bull and had been hospitalized since the attack - It is reported that both her legs had to be amputated - She succumbed to the horrific injuries on Weds Sept 20.

26) 9-20 - BARRETT HAGANS - 1-MONTH - MOUNT VERNON KNOX COUNTY OH - The baby was sleeping in a bassinet in his father's bedroom - around 6:12am the father found the child with his head mauled - There were 2 pit bulls inside the home - This first story says that he said "one of his dogs" attacked the boy - When asked on the 911 call if he needed the dispatcher to walk him through CPR he told them that the child's head injuries were too severe - The baby was pronounced dead at the home - It was determined that their 7-year-old pit bull killed the infant in the bassinet.
27) 9-27 - KATHY SUE NICHELSON - 61 - CHERRY LOG, GILMER CO GA - She was mauled relentlessly by her friend's son's pit bull when she got out of her car to walk up the driveway - A passerby saw her on the ground and stopped to render aid but the pit attacked him as well - He was able to get inside his vehicle and call 911 - Law enforcement and EMS arrived and finally had to shoot the pit in order to get to the victim - Neighbors report that the dog had a long history of biting people - The dog owner was later stopped in his vehicle along with his wife and small bags in their car tested positive for meth and he was arrested and charged with Involuntary Manslaughter and Reckless conduct.

28) 10-21 - JAVIAN CANDOLARIO - 7 - LOWELL MA - Javian had been playing outside with other children and his older brother when he was mauled by a neighbor's 2 PIT BULLS inside their poorly constructed fence - There were as many as 15 witnesses but none knew what to do to save the boy and as far as I have read none can say exactly how or why the child got inside the fence - There were gaps around the gate that was over a driveway and he could have easily stepped inside to get a ball or he could have been pulled inside by the very large pit bulls - He was reportedly already dead as first responders arrived - The pits could have just as easily jumped the fence!!!

29) 10-30 - SHARON LINDEMAN - 75 - JOHNSON COUNTY AR -The elderly woman was found in her driveway on Monday, Oct. 30, by her younger sister who had left for work around 8am and came home around 4:15pm to find her dead in the driveway with deep gashes, scratches and injuries consistent with a dog attack - Her body was sent to state crime lab for autopsy - Stray dogs have been an ongoing problem in the area.

30) 11-3 - SOPHIA BOOTH - 2-WEEK-OLD GIRL - CLEVELAND OH- Neighbors report that the 4-year-old German Shepherd seem to be a "guard dog" and they kept their distance - The dog was in a kitchen area blocked off by some type of barrier or gate and the infant was in a bedroom - The dog somehow broke through the barrier and fatally mauled the baby.

31) 11-4 - DAVID BARBER - 69 - HAMLET RICHMOND CO NC - MAULED BY 2 OF HIS 5 DOGS - A PIT BULL AND MIXED BREED DOG - Neighbors report that he walked his "many" dogs early every morning - He would walk 2 dogs....then walk 2 more....but he always would walk his black and white pit bull by itself because it was "SO ENERGETIC"!!! -A next door neighbor reported that the 2 dogs, R J and Little J, began fighting earlier and the man broke them up - but they must have "retaliate" - because he stopped their pit fighting so they redirected and began mauling their own owner.
32) 11-29 - TRACEY PATTERSON CORNELIUS - 46 - GUNTERSVILLE MARSHALL COUNTY AL - The surviving victim was going for a walk when the 4 pit bulls attacked her. Tracey Patterson Cornelius heard the attack and came out to her aid and the dogs turned on her - Her dog also came out and was killed in the attack - Comments to stories state that the dogs belonged to her brother/and or a family member - Marshall County Sheriff stated it was a horrific attack - The County has only one AC officer for the entire county.

33) 12-7 - EMILY MAE COLVIN - 24 - SECTION JACKSON COUNTY AL - Deputies responded to a dog attack and were forced to shoot 1 pit bull and another 4 pit bulls were believed to be involved in the deadly attack and were caught and taken to a vet - The victim was talking on the phone with her friend while she was evidently standing outside her home - He friend heard over the phone when the pit bulls attacked her - She came to her aid and was also attacked by the land sharks !!!

34) 12-11 - DOROTHY FORD - 77 - ALSIP ILLINOIS - A man walking his dog on the afternoon of Monday, December 11, saw a person being mauled on the ground of the back yard of a home and he immediately called 911 - The dog, a 6-year-old pit bull that lived at the home, had to be shot by officers because of its aggressiveness - Authorities found that the pit bull was a family pet and had been fed well and was well cared for and had no history of aggressive behavior.

35) 12-14 - BETHANY LYNN STEPHENS - 22 - GOOCHLAND COUNTY VA - She owned pit bulls and lived in Glen Allen - Her father said she would often come to Goochland County to walk her pit bulls in a wooded area - He said she had not returned from walking in a day so he searched near an old farm site and found her body and called the sheriff - Her 2 very large brindle colored pit bulls were guarding her body - An autopsy found that her body had been eaten by the dogs - He hair was found in their feces.

36) 12-20 - CAROL HARRIS - 69 - PHOENIX AZ - Employees at Canine Country Club and Feline Inn noticed the large 6-year-old male Akita running loose covered in blood - They then found Carol Harris in the dog exercise area fatally mauled - She was said to be a big part of AARTA (Akita Advocates Relocation Team Arizona) and volunteered at this facility several times a week - This large facility rents to rescue groups at a reduced cost - The Akita was owned by AARTA and they took control of it and will euthanize it.

37) 12-24 - LORRIANE BROCK SAYLOR - 66 - ARJAY BELL COUNTY KY - A man called 911 and said that his brother and sister-in-law had been attacked by a neighbor's 2 pit bulls - The woman died at the scene and her husband was also injured - Reports say that he was able to shoot both pit bulls killing one of them and the other was wounded - He was carried to a hospital -

38) 12-28 - DEBORAH ONSUREZ - 56 - MODESTO CA - She was found in the driveway of a residence apparently already dead - Authorities reported she was mauled by "stray" or "loose" dogs - 7 dogs believed to be responsible were finally captured - Looks like a pit bull, doberman, German Shepherd - A mixed pack.

PENDING - 5-7 JAMES DERLE PATTERSON - 63 - JACKSONS' GAP TALLAPOOSA COUNTY AL- Patterson was riding a small gas-powered scooter about a mile from his home on Alf Road- A caller reported the incident at 4:13pm that "dogs" had attacked a man - He was found unresponsive with wounds consistent with a dog attack and was pronounced dead at 5:37pm - He was found about 15 yards from where his scooter was found..... in the road - The road is a dead end and located in a rural secluded area - There were "beware of dog" signs posted on the property - The breed or breeds of the dogs have not been identified.

NON-BITE DOG RELATED DEATH
1) 3-18 - JOHN BRUNO - 5 - WARRINGTON TWP PA - John was playing in the snow on Wednesday, March 15, when his family looked out and saw him down on the ground with the family dog tugging at his scarf around his neck - He was unresponsive and first responders gave him CPR and he was rushed to a hospital - He died on Saturday, March 18 - Investigators report that he suffered ligature strangulation from the HOUND MIX pulling on his scarf.

2) 6-8 - SHIRLEY WRIGHT - 89 - TOLEDO OH - On May 6, 2017, the elderly woman was working in her yard when a neighbor's dog charged at her knocking her down on concrete. She was hospitalized and died on June 8 of complications from her injuries - Her family filed a suit in Lucas County Court against the neighbors.

3) 8-2 - WILLIAM GAMBLE - 66 - PALM COAST FL - He was walking his Staffordshire bull terrier on July 30 in his neighborhood when a dog said to be a Plott Hound began attacking his dog - Witnesses say the Plott Hound, that had a history of aggression, came out of its collar while being walked by one of its owners...a female - His dog was injured and he was knocked over or he fell injuring his knee - It is not clear if he was bitten by either dog during the attack but he made it back home and collapsed in his garage - He was able to tell his wife that he had been attacked by a dog before he went unconscious - He apparently suffered a series of heart attacks and died on Wednesday, Aug. 2.

4) 10-10 - PATRICIA CROSBY - 53 - DETROIT MI - She was walking to her babysitting job when a pit bull attacked her - Michael Williams a neighborhood watchman heard her screaming for help and ran to her and he had his licensed to carry gun on him which he pulled out and attempted to shoot the pit bull off her - He shot the land shark but then the victim realized she was also shot - She died after arriving at the hospital.

5) 12-8 - DR. WILLIAM DENEKE - 70 - PINE BLUFF AR - Dr. Deneke had a successful cardiologist practice of 37 years in Pine Bluff - He had been retired for just a couple of years and remained active - He enjoyed taking his pet dogs for their daily walk - They were attacked by a pit bull and he was knocked to the pavement severely injuring his head and brain - He died on Dec. 8 - There were no major media accounts of this attack and the death of this accomplished human being, so we, the public, don't know if he was bitten or mauled in any way or if his pet dog was bitten or mauled - He would probably still be alive if this man-made land shark, otherwise known as a pit bull, had not charged out on them and knocked him down.