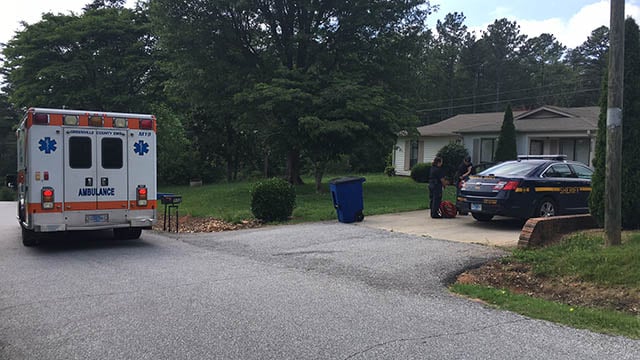 An 11-year-old boy suffered nine dog bites to his leg
when a neighbor's
PIT BULL
attacked him after he got off a school bus in Greenville, his mother said.
Evan Schroll underwent surgery for the dog bites and could need more surgery, his mother, Amanda Duvall, said.
The attack happened around 3:30 p.m. outside of the boy's home on Thompson Drive in Greenville. Duvall, who is an emergency medical technician, received the call as she was leaving work.
"My phone started ringing and he was just frantic," she said.
Duvall is now focusing on her son's recovery, which includes rabies treatments. She said it will take 10 days to determine if the dog has rabies, but she has decided to start the treatment now.
The series of shots would cost tens of thousands of dollars, Duvall said.
The dog's owner has been cited for dog at large and not having rabies tags, county spokesperson Bob Mihalic said. Animal control has custody of the dog and will consider the severity of the child's injuries to determine if the dog will be seized. Duvall says she is concerned about her son's safety if the dog returns to the neighborhood.
https://www.greenvilleonline.com/story/news/2018/05/25/pit-bull-attack-greenville-sc/643831002/