Community members crowded the American Legion in Watertown Sunday to help a young boy who was attacked by a dog.
People filled the room at the Watertown American Legion and they all came out for one person: three-year-old
Zhandre
Davenport.
"It's just an amazing turnout. The community has just been pouring in support to us," enthused Tom Booth,
Zhandre's
uncle.
Zhandre
was attacked by a neighbor's pit bull
in September and has needed extensive surgery, which included over 80 stitches to the outside of his face.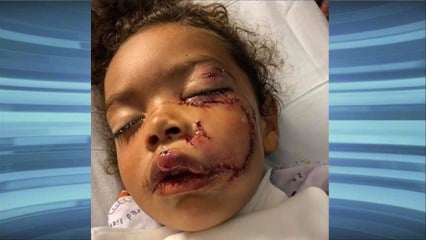 A benefit was held Sunday to help cover his medical needs.


"It's very expensive. Very, very expensive. Obviously he needs a lot of care between scar treatment and solutions. We're going through counseling now," said
Zhandre's
mother, Amanda Davenport.
Along with a spaghetti dinner and raffles, volunteers sold #
TeamDre
shirts, so people can show their support for the family. Not only is the local community helping out, but Amanda says that people across the country are doing the same.
"There's been days that we would come home and there would be packages on our porch, all the way from Alabama. We've had Alabama, we've had Tennessee, we've had Michigan," enthused Davenport.
Amanda says there's still progress to make as the family moves forward, but she can tell
Zhandre
is growing stronger with the help from everyone around him.