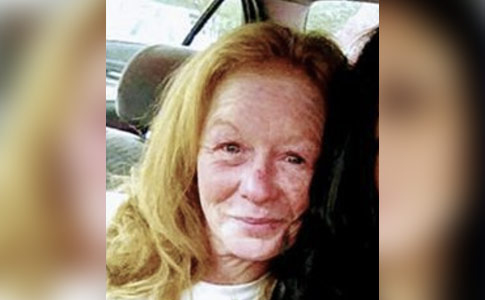 A 52-year-old South Carolina woman
was mauled to death by two of her dogs when they turned on her while she was playing with them in her yard, PEOPLE confirms.
Nancy Cherryl Burgess-Dismuke of Greenville was wrestling with her dogs in the front yard of her mobile home at about 1 p.m. Thursday when two of her
BOXER MIXES
became aggressive and turned on her, Greenville County Sheriff's Office spokesman Lt. Ryan Flood confirms to PEOPLE in a statement.
Hearing her screams, neighbors came running and tried to pry the dogs away from her.
Grabbing a blunt ax
, neighbor Denzel Whiteside worked to drive the dogs away from her, he told
The Greenville News.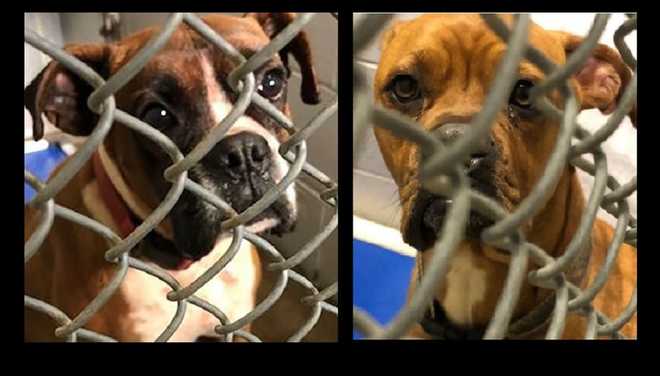 His roommate, William Long, also came to her aid, using a drive shaft he found in the yard to beat the dogs away, The Greenville News reports.
Thanks to her neighbors' efforts, she managed to stagger away from the horrific scene and "threw" her body over a fence to get away, The Greenville News reports.
But "extremely severe" dog bites on her upper extremities caused her to lose a large amount of blood, Senior Deputy Coroner Kent Dill said, The Greenville News reports.
The coroner's office did not immediately respond to PEOPLE's requests for comment.
"One arm was already bit completely off," he told the Greenville News. "The other arm was barely hanging on."
Amber Green, who called 911, told The Greenville News: "It went from looking like they were really playing to them really eating her alive."
Sheriff's deputies who responded to the 911 call tried to stop the bleeding with tourniquets, Flood says.
Greenville County Animal Control confiscated the dogs, which were euthanized Friday, Bob Mihilac, Governmental Affairs Coordinator for the county confirms to PEOPLE.
Burgess-Dismuke often put her arms in her dogs' mouths while playing with them, neighbor Whiteside told The Greenville News.
He remembered her as a kind woman who would help anyone with anything they needed.
"We're praying for the family. Hopefully, they'll get through this and we'll be there to support them the entire way," Whiteside said.
The Greenville County Sheriff's Office and coroner's office are still investigating the case.
https://people.com/crime/sc-woman-mauled-death-dogs-playing-her-yard/
https://www.wyff4.com/article/greenville-woman-dies-after-receiving-extremely-severe-dog-bites-coroner-says/26469357
https://www.foxcarolina.com/woman-viciously-killed-by-her-own-dogs/video_ad3894e2-b2cc-57f4-9d30-eb437e0408e0.html
2019 DOG BITE RELATED FATALITIES - 6 (1 child + 5 adults)

PIT BULL - 2 (KY, CA)
?BOXER MIXS? - 1 (SC)
PIT BULL AND A SHEPHERD MIX - 1 (TX)
PACK OF DOGS - 1 (MS)
2 DOBERMAN PINSCHERS - 1 (TX)

CA - 1
KY - 1
MS - 1
SC - 1
TX - 2
1) 1-9- Diane Reeves - 70 - Grenada County MS - A total of 7 dogs were taken into custody - The Sheriff's Department reported she suffered about several hundred dog bites.
2) 1-21- Ed Stanley - 85 - Amarillo, Potter County TX - He was severely mauled over his entire body by a PIT BULL AND A SHEPHERD MIX on his driveway - A passerby came to his aid but he died 2 weeks later - http://www.dogsbitedecatural.com/2019/01/amarillo-tx-85-year-old-man-suffered.html
3) 2-7- Ashton McGhee - 1 - Guthrie KY - The 1-year-old baby boy lived in Hopkinsville KY and was visiting his grandparents' home when one of the family dogs came in from outside and attacked him - The Chief of Police said the PIT BULL MIX may have been spooked by a thunderstorm and then spooked again by the ball the child was playing with - "IT'S AN UNFORTUNATE FREAK ACCIDENT".

4) 2-8- Elaine Richman - Houston TX - She owned two DOBERMAN PINSCHERS that she trained as show dogs - She was found dead in her backyard with bite marks over her face and body.

5) 2-15- Angela Johnson - 54 - Anza Riverside County CA - On Dec 15, 2018, she was hanging out clothes on a line in her yard when a neighbor's 3 pit bulls mauled her - A main artery was bitten into on her neck and she suffered a severe stroke - She remained in a coma and died on Feb 9, 2019.

6) 2-21 - Nancy Burgess-Dismuke - 52 - Greenville SC - She was playing in her yard with 2 of her dogs said to be BOXER MIXES - Neighbors heard her screaming and at first thought they were just playing, then realized they were mauling her - several men came running and hit the dogs with various things but the tiny woman had lost so much blood from her upper extremities ... "one arm was hanging and the other was bitten off!!!"