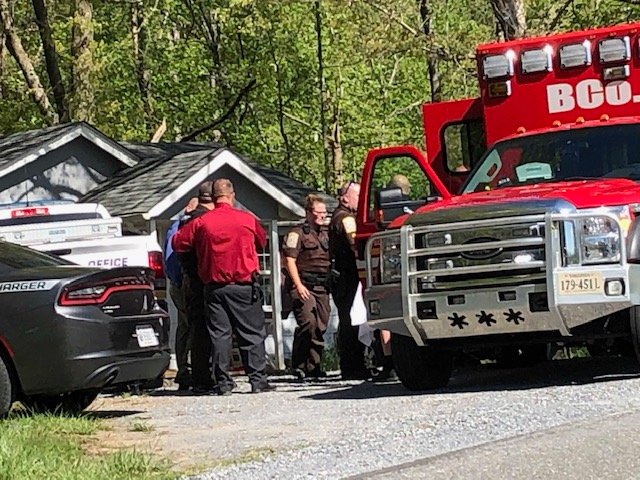 Deputies got to the scene
nine minutes later
and found both the mother, 43, and the daughter 24, suffering from severe injuries as a result of the dog attack.
They said both of the women were lying on the ground and the dog was circling them. Deputies also found two small children in a car that were not hurt.
Due to the extensive injuries of the victims and 'imminent danger', they said a deputy was forced to dispatch the dog.
The mother was flown to the hospital and the daughter was taken to the hospital by ambulance.
Deputies said the dog's remains were taken to the Bedford County Health Department for testing.
_________________________________________________________
BEDFORD Co., Va. (WSET) -- Bedford County deputies, along with Bedford County Fire and Rescue, responded to the report of a dog attack in Bedford County Tuesday.
The sheriff's office said two people were attacked by their dog on Falling Creek Road.
On the scene, Lt. JD Wilks said a mother and daughter were attacked by their
PIT BULL
when they got home Tuesday afternoon and taken to the hospital.
There is no word on their conditions.
The sheriff's office said the dog is in animal control custody and there is no word on what prompted the attack.