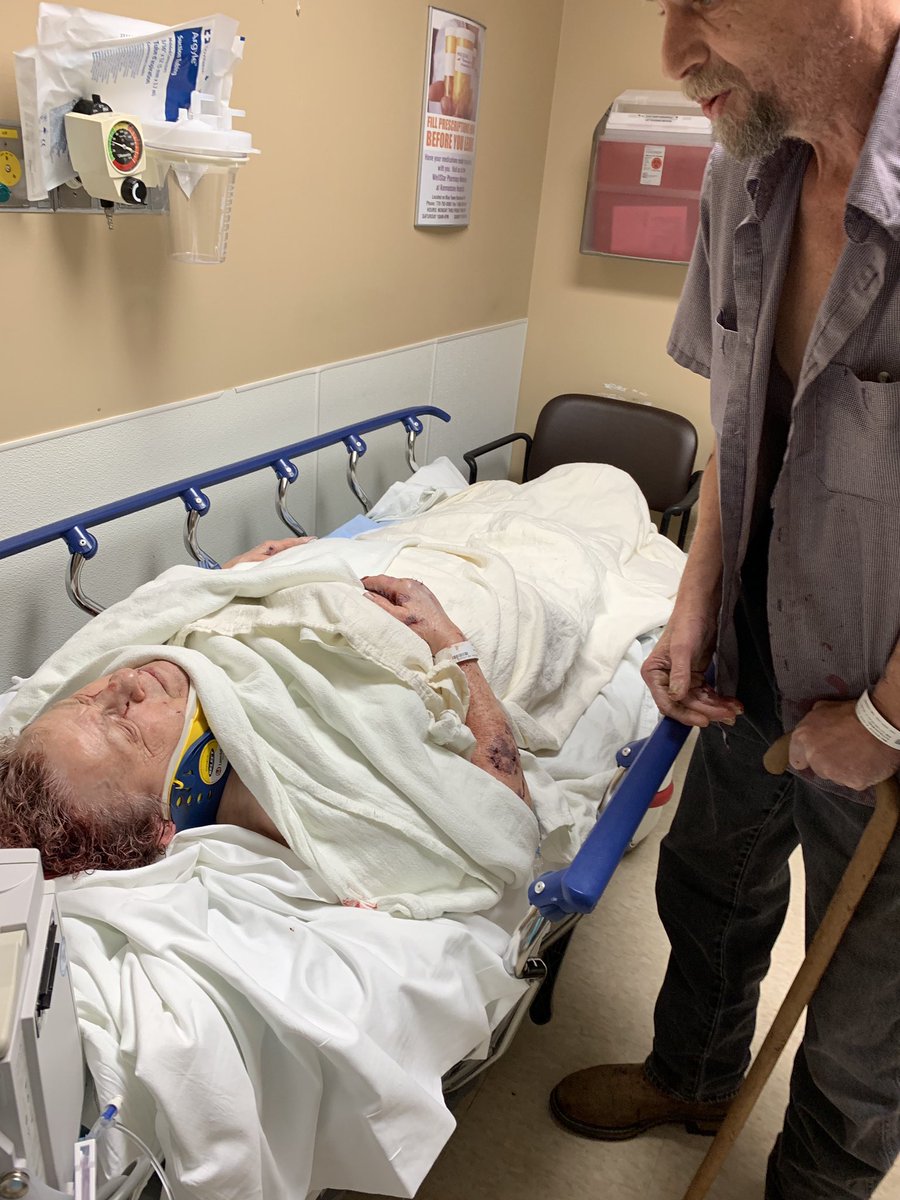 A Marietta man and woman are behind bars
after police say their dogs attacked five people, including an 82-year-old woman, in a south Cobb neighborhood in April.
Leslie Denise White, 36, and Jeremiah Jarvis Gamble, 38, are each charged with seven counts of reckless conduct and one count of keeping a disorderly house.
Police said the initial attacks occurred just past 11:30 a.m. on April 10, when the seven dogs, described as "pit bull-type" by neighbors, escaped the home on Beverly Lane, near the intersection of Windy Hill Road and state Route 5. The attacks sent two to the hospital, including 82-year-old Alice Johnson, who lives across the street.
Raymond Patton, Johnson's son, told the MDJ in April that Johnson received multiple bite wounds, including deep gashes on her head and arms. Patton said he had to fight five of the dogs that charged him as he stepped out the side door of his mother's home. He said the dogs bit his mother "from head to toe" as he fought them off.
Cobb police said the dogs continued to attack neighbors until officers arrived. Police shot two dogs, killing one and injuring the other. The injured dog and the other five dogs were taken into custody by animal control.
On Monday, Patton said he is glad the pair were arrested but feels the police action was too little, too late; he and his mother's physical wounds have healed, but they remain traumatized by the memory of the attacks.
"I'm still not happy," he said, adding that his mother will never be the same. "And still, all I can see in my mind's eye is those dogs on top of my mother."

Patton said White and Gamble should have been arrested "on the spot that day." He also said Cobb police received multiple reports of the aggressive dogs before the April 10 attacks and said he believes if anyone is to blame, it's the police.
"If they'd been doing their jobs, this never would've happened," Patton said. "It's not like any of this is a surprise. Anybody could've seen this coming. It's just like a kid — if a kid gets into the cookie jar and you don't get on to him or punish him, they're going to keep on getting into the cookie jar."
According to arrest warrants, White and Gamble, who were arrested Thursday, neglected to make necessary repairs to the home where they kept the dogs, resulting in their escape and the attacks. The warrants state the dogs escaped through a window and shoddy fence on the property.
The warrants also note 16 previous disturbances by the pair's dogs that required response from police or animal control.