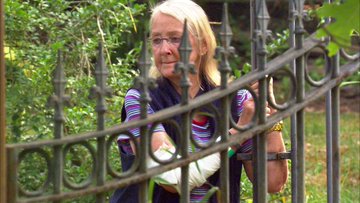 VIDEO
A Spokane grandmother was attacked by her neighbor's dogs on Monday as she stood on her own property.
Shari Lyszkiewich says she knew the dogs were dangerous. Just a few weeks ago, an animal control officer with SCRAPS said one of them bit an Avista worker.
That's why Lyszkiewich and her husband hired a company to build a fence along their property. In fact, they were taking pictures for the company on Monday when Lyszkiewich said the dogs attacked.
"I was just standing in the middle of our lot, and they let the dogs out and they just came for me," said Lyszkiewich. "I was truly scared and I just started screaming. And I said 'Call off your dog! Call off your dog!'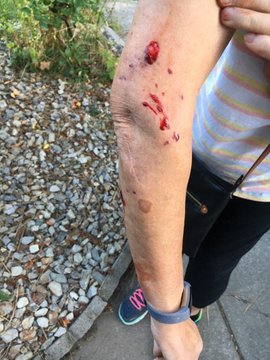 Though Lyszkiewich went to the hospital in need of several stitches, she said the dog's owner was less than sympathetic.
"They said 'You know, if you want to come back here you should probably call us first,'" said Lyszkiewich.
"I said 'This is our property!' He says 'No, maybe it isn't."
Lyszkiewich said the owner told SCRAPS the dogs were provoked because her husband pushed someone.
"They're like half a block away from each other, and I was standing in the field not speaking, not moving, and the dogs attacked me."
SCRAPS and Spokane Police went to remove the dogs on Wednesday but the owner wasn't home. Still, Lyszkiewich is confident something will be done soon after speaking with police and animal control officers. Now, she's considering hiring a lawyer.
Anyone who is attacked by a dog should contact
SCRAPS
.