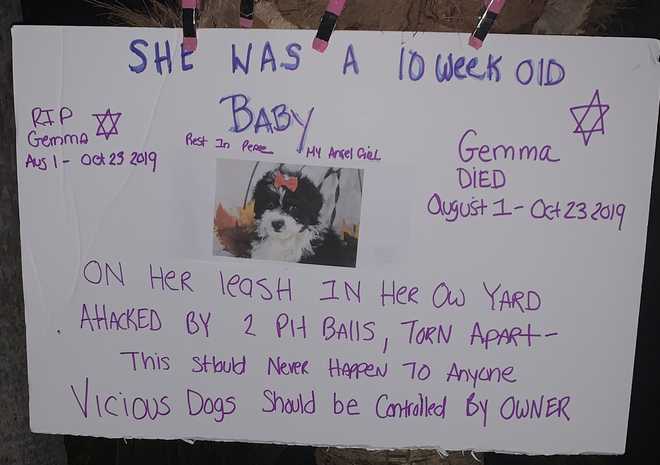 VIDEO
Vicky Negri says she was just out walking her 10-week-old puppy Gemma when without warning, they were attacked.
She said it happened so quickly she didn't have time to react. Vicky fought off the
TWO PIT BULLS
and was injured as well in the vicious attack.
Neighbors on the quiet Boca Raton street say the dogs are often seen roaming the street without leashes. They say they've approached their owner, even going so far as leaving leash law brochures in his mailbox, but nothing's changed.
In fact, Gabriel who has lived here for the past 15 years, said her 2-month-old Shih Tzuh was attacked by the very same dogs.
Boca Raton police responded to the scene and filed an incident report following the attack on Gemma. Capt. David Walesky with Palm Beach County Animal Care and Control confirmed their dangerous dog coordinator was investigating the mauling but they had no reports of prior incidents involving the pit bulls.