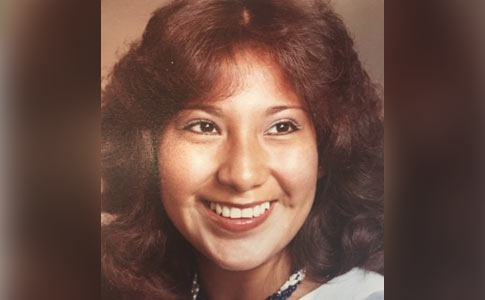 Updated Jan. 16 at 11:30 a.m.
Law enforcement suspect that a longtime Taos Pueblo teacher was killed by a pack of dogs on pueblo land the morning of Jan. 8, bringing into focus the most extreme danger of dog overpopulation – not only at the pueblo, but also in the wider Taos County area.
Newly selected Taos Pueblo Gov. Edwin Concha confirmed with the Taos News this week that the New Mexico Office of the Medical Investigator is looking into the death of the woman, but Concha declined to identify her "out of respect to her family."
But speaking via phone from her home in Tulsa, Oklahoma, this week, Sandra Bible identified the deceased as her sister, 52-year-old Kay Torres.
"She had worked for Taos Pueblo Head Start," Bible said. "She'd worked for Taos Public Schools over the years."
Bible said she and her sister are Taos Pueblo and Muscogee, a tribe based in Okmulgee, Oklahoma. Torres had settled at Taos Pueblo, where she became known as a caring and thoughtful teacher to many generations of young students. According to an obituary published by the De Vargas Funeral Home, she is survived by six children, her parents and five siblings.
While the investigation into Torres' cause of death remains open, Bible said it seems clear that her sister was, in fact, killed by a pack of dogs at the pueblo.
A dispatch log provided by Taos County also indicates that the loose dogs may have killed Torres.
According to the log, a caller reported seeing Torres' body surrounded by a pack of dogs who were attacking her mid-morning on Jan. 8 near the intersection of Leaf Arrow Lane and Willow Lane. The caller said she fended off the dogs with a stick. When the animals cleared away, she said she could see bite marks on Torres' arms and legs. Torres was carrying a backpack with her, which the caller said "someone" took from the middle of the roadway.
"It appears that Kay Torres was killed by a pack of dogs," Taos Pueblo Tribal Police Officer James Gladeau reported from the scene, according to the log. Gladeau was filling in for Chief Gary Lefthand last week at the tribal agency.
The report did not indicate how many dogs were involved in the apparent attack or whether they were wild or domesticated, but Bible said loose dogs in the area have been an ongoing concern.
"We've been hearing that this was not the first dog attack on tribal land," Bible said. "They have something out there where you're not supposed to have more than two dogs. But everybody has more than that. There's no control on the reservation."
In a public post published on Taos Pet Connection, a Facebook page for local pet owners, Taos Pueblo tribal member JuanIsidro Concha posted a notice for three dogs he was putting up for adoption in light of Torres' death.
"We are rehoming our friends because of the recent tragedy at Taos Pueblo," he wrote. "In memory of Momma Kay Torres our family has decided to comply with tribal policy and only keep two dogs at our home. I'm hoping that by doing so others will follow suit and try to find homes for their overabundance of dogs."
Animal control officers staffed at the town of Taos and Taos County pick up animals reported loose in their jurisdictions every week. While neither Taos Police Chief David Trujillo nor Taos County Sheriff Jerry Hogrefe had noticed a recent spike in dog attacks, Trujillo said his department recorded 24 reports in 2019. Hogrefe said his office had recorded 56.
To their knowledge, Torres' death was the only fatal dog attack they could recall in Taos County during their time in law enforcement.
2020 DOG BITE RELATED FATALITIES - 3 ( 2 adults + 1 infant (4 mos)
PIT BULL - 2
PACK OF DOGS - 1

KY - 1 (1)
NM - 1 (2)
OH - 1 (3)


Friend's Pit Killed Man in his own Yard
Parent's Pit Killed 4 month old with Mother Sleeping in same room
Pack of Dogs Killed Woman Walking on the Street

1) 1-8 - Kay Torres - 52 - Taos Pueblo NM - Mauled to death by a Pack of Dogs mid morning on Wednesday, January 8 - The longtime teacher's backpack was found in the street and the dogs were standing over her - She had many dog bites to her body.
2) 1-9 - McKenzie Terwell - 4 months old - Dayton OH - The father returned home to find the infant on the floor not breathing - He told the dispatcher that a family member was supposed to be watching the child - The child bled to death - A neighbor said that they had seen 3 to 4 pit bulls in the yard this summer - Reports say she was attacked by 1 pit and it was ruled "AN ACCIDENT - However, now they are reporting that the mother was asleep on the couch and had taken prescription drugs and did not hear the dog kill the baby.
3) 1-10 - Donald W. Abner - 55 - Conway, Rockcastle County KY - Police were called around 3:40am on Friday morning by neighbors who said there was a commotion in a yard nearby - One article reported that a girl friend of the victim who was staying with him at the home and owned the Pit Bull was standing near the body jumping on him and ordering the pit bull to attack him - Police were met by the very aggressive pit and they shot it to gain access to the victim - The woman was traumatized by the attack and was taken to a hospital for observation - The victim had bites on his head and face but autopsies will be conducted on both the victim and the dog - The woman was arrested for using a pit bull as a weapon against the man.